Welcome to our Pharmacy Health Campaign.
During 2020 our first focus is on alcohol intake and the damaging and lasting effects it has on your health. After the festive period many people are making alcohol reduction their resolution for 2020. Why not become one of the many?
Almost four in five (78%) Brits drink more than they want or intend to, according to a new online YouGov poll commissioned by Alcohol Change UK, the charity behind Dry January.
The research shows that people of all ages drink more than they want to at some points in their life. The reasons for drinking more than planned vary between age groups. Younger people are more likely to drink more than they wanted to because they feel it makes them more outgoing (over a third [36%] of people aged 18-24), while people of all ages find themselves drinking more than they want as a result of drinking in rounds (20% of people).
Over one in five (23%) British adults feel pressured to drink more alcohol than they want to by people they know: mostly by friends (15%) and colleagues (6%). While fewer older people experience this 'peer pressure' it never disappears completely, with over one in ten (12%) of those aged 55 and over saying they experience pressure to drink from people including their friends, colleagues and family.
Many of us know about the health risks of alcohol – seven forms of cancer, liver disease, mental health problems – but we are often unaware that drinking less has more immediate benefits too. Sleeping better, feeling more energetic, saving money, better skin, losing weight… The list goes on.

Dr Richard Piper, CEO of Alcohol Change UK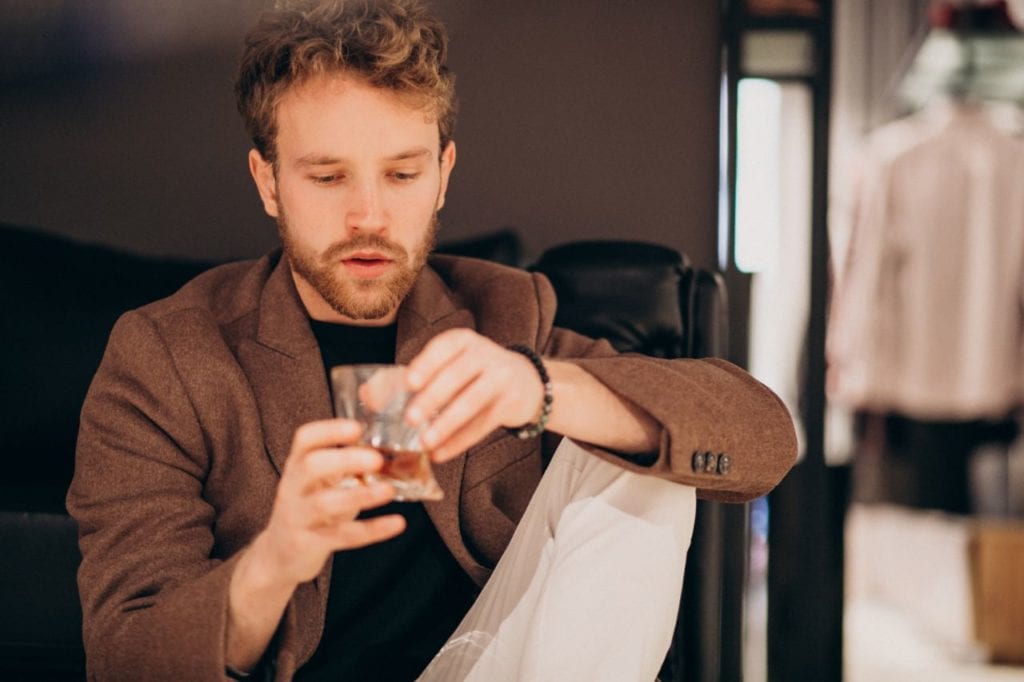 However, where an individual is experiencing physical symptoms when they stop drinking (which may include but are not limited to: shakes, sweating, restlessness, insomnia, nausea, stomach cramps or hallucinations) they should seek medical help urgently.
During the month of January our focus has been on "parents-to-be going alcohol free!" More information can be found here: www.drymester.org.uk
From February onwards our focus has been on everyone's personal habits and reducing intake as a whole.
We all love a drink whether it be the festive period, the New Year or someone's special day. However, did you know how many calories are in each drink? As a guide Public Health England have produced the following Infographic: www.nhs.uk/oneyou/for-your-body/drink-less/know-your-alcohol-units/
It is often the hidden calories in these beverages that cause the alarming weight increase we have seen in the last few years. Hopefully, this guide can help you reduce your intake.
One often neglected area of alcohol-related problems is dental health. Drinking above the lower risk guidelines adversely affects oral health in a range of ways.
The most important effect is undoubtedly the significantly increased risk of oral cancers among drinkers.
The incidence of oral cancer has steadily increased since the 1970s and now oral cancer among men is more common than cervical cancer in women.
Associated with damage to the teeth due to the acidity of drinks such as alcopops, cider and wine.
Evidence that alcohol is also associated with increased risk of gum disease. (Link to PDF: Alcohol and Calories)
If you have any further questions or want to have a chat and some advice on this campaign please use contact us on 0161 222 3505.